One of the many learnings from COVID is the need for partnerships and collaborations between the pharma industry, patients and the broader patient ecosystem to try and solve for many of the unmet needs patients have within their health and care today. For all involved, these collaborations bring multiple benefits – a multi-disciplinary approach, true insight into the patient and their healthcare needs, a direct connection to the community and practice, actionable advise on how best to proceed.
Hosted by the PEIG, we're delighted to be joined by UCB, BI and BMS who will share examples of specific pharma-patient collaborations within their organisations, covering:
How partnerships are formed (addressing some of the concerns or unknowns about where to start)
Practical considerations on working together
Results and outcomes and learnings
We look forward to you joining us!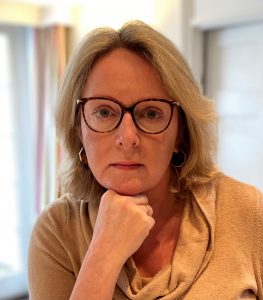 Amanda Simonds – Patient Engagement Lead, Immunology & Bone Health, UCB Pharma Ltd
Amanda joined UCB in January 2021 and leads on patient engagement across a range of conditions including psoriasis, osteoporosis, rheumatoid arthritis, psoriatic arthritis and ankylosing spondyloarthritis.   Amanda's role at UCB has two principal dimensions – continuously exploring how to involve patients at all stages of the drug discovery lifecycle, and building long-term collaborations with patient organisations to support people living with chronic and life-limiting conditions.  
For over ten years, Amanda's passion to champion patient advocacy has involved her working in a range of patient engagement, communications and public affairs roles at Amgen, Celgene and Novo Nordisk.  
Stuart Barber – Policy Advocacy Government Affairs Manager, Oncology, Bristol Myers Squibb
Stuart joined the Policy Advocacy and Government Affairs team at Bristol Myers Squibb in 2016.  In his role he is responsible for enhancing patients' access to the BMS portfolio of existing and pipeline oncology medicines.  He leads BMS' work with cancer patient advocacy groups, building sustainable collaborations designed to improve patients' experiences and outcomes.
Previous to joining BMS Stuart had over 25 year experience working for a number of patient advocacy groups at a senior level.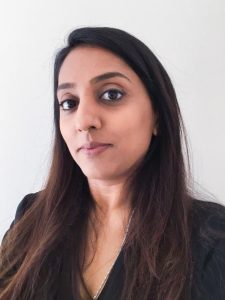 Shital Vekeria – Senior Disease Area Specialist, Oncology, Bristol Myers Squibb
Shital joined the Medical Affairs team at Bristol Myers Squibb in June 2014. In her current role Shital leads on medical strategy for melanoma.
Shital is a pharmacist by background and graduated with an MPharm from the School of Pharmacy, University of London and also holds a Postgraduate Diploma in General Pharmacy Practice from University College London.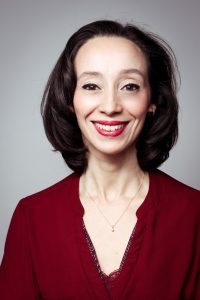 Leila Lejour – Senior International Product Manager, Pulmonary Fibrosis, Boehringer Ingelheim International GmbH
Leila has worked for Boehringer Ingelheim for 15 years. Her primary role is to support people living with pulmonary fibrosis and their loved ones. Leila is responsible for defining, in collaboration with her colleagues, how to inform, support and empower patients and their loved ones in a consistent way globally, through development of materials, raising awareness and providing information and educational resources. Key to this is ensuring that the patient's voice is heard and maintaining an open dialogue with patients and patient organizations.
Richard Pitt – Senior Patient Advocacy Relations Manager, Boehringer Ingelheim International GmbH
Richard has worked for and with Boehringer Ingelheim since 2004 initially in the UK and latterly in a global role. Currently a Senior Patient Advocacy Manager in the Global Patient Engagement Team, his main focus for the last ten years has been to actively create opportunities to hear from patients and patient representatives across a number of different conditions to understand the areas of greatest unmet needs in order to tailor and inform BI's activities and development programs. Ensuring meaningful engagement which leads to mutually beneficial outcomes is at the heart of his work.
Tickets are not available as this event has passed.
Agenda
2:00 pm

Welcome and Introductions (PEIG)

2:05 pm

Inspired by patients: long-term patient engagement through the formation of a patient panel

(Amanda Simonds, UCB Pharma Ltd.)

2:30 pm

From patient insights to co-creation; enhancing the patient experience

(Stuart Barber and Shital Vekeria, BMS)

2:55 pm

Co-creation of patient materials with Patient Organisations in response to the COVID-19 pandemic

(Leila Lejour and Richard Pitt, BI)

3:20 pm

Final comments and close (PEIG)