Who will benefit?
Recommended for anyone working in a role that requires collaboration and alignment with marketing colleagues, including sales, medical, regulatory, finance, market access and health economics.
Core competencies
Appreciation of the role of marketing within the pharmaceutical and life sciences industries and its specialities
Understanding what a good marketing strategy looks like and how to develop one
Insight into how to better understand your customers
Understanding how marketers develop a powerful implementation plan using the marketing mix and its link to strategy
Learning outcomes
Completion of this module will provide you with a thorough understanding of the key principles, processes and terminology relating to marketing, enabling you to work effectively with other members of your team, or business unit, and deliver successful marketing activities for your company, customers and patients.
What does the training include?
PRE-PROGRAMME EXERCISE: Review dedicated Case Study ready for the first session
A short questionnaire on involvement with marketing
16th March @ 10:30am (2.5 hours): What is Marketing? Working with Stakeholders, Strategy Development
Learning outcome: Understand the role, scope and context of marketing
Exercise: Case Study: What is Marketing? Working with Stakeholders
17th March @ 10:30am (2.5 hours): Strategy Alignment, Perceptions, Positioning & Segmentation, Branding
Learning outcome: Understand how to apply the key tools in building a Marketing Plan
Exercise: Case Study: Positioning & Segmentation
18th March@ 10:30am (2.5 hours) Promotional Mix, Execution, Decision Support
Learning outcome: Understand how to develop an appropriate Promotional Mix, how to build an execution framework and measure appropriately
Exercise: Promotional Mix, Metric Development, Market Research
About the trainer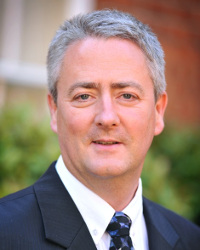 Jonathan Dancer is a healthcare strategy consultant who has worked in the Pharmaceutical Industry for 30 years. He has an MBA from Warwick University Business School and is a registered Pharmacist. He was formerly Marketing Director of Novo Nordisk Pharmaceuticals, General Marketing Manager of Wellcome UK and Principal Consultant of PMSI – he was seconded to Teva as UK Managing Director during the European Copaxone™ startup.
After his Pre-reg at St Thomas' in London and Upjohn Ltd. (now part of Pfizer), he started his career with Ciba-Geigy Pharmaceuticals in medical sales before moving to Wellcome in sales management and senior marketing roles and then to Novo Nordisk as Marketing Director, before establishing red kite consulting group in 1999. Following a trade sale to Cello Group Plc. in 2011 and a strategic merger with The MSI Consultancy, Jonathan left MSI to establish Redbow Consulting Group in mid-2013.
Jonathan is a respected judge in many industry competitions and he specialises in consulting, primarily in strategy, marketing and organisational change.