Are you part of a cross-functional team launching a new brand or indication in the next 12-18 months? If yes then previous course participants would recommend you and your cross-functional team participate in this Mastering Launch Excellence workshop to help make your launch a success!
Launching a new medicine has always been tough.  Healthcare changes, a more cost-constrained environment not to mention the immediate and far-reaching implications of COVID-19 mean that launching a new medicine is getting tougher. Launch excellence is something that can make the difference between success and usage restriction. The skills, processes and understanding that drive launch excellence are a highly sought-after combination to maximise the investment made by healthcare companies and to enable the right patients to benefit from the medicines of today.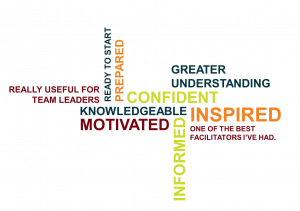 Who will benefit?
This workshop programme is only applicable for pharmaceutical and biotech industry employees who;
are part of a launch cross-functional team (for example medical, sales, market access and market research) and who want to gain more insight into how to drive for a stronger launch
want to learn the principles and process of launching a brand successfully so that they can be employed in their everyday role
or are close to a launch and want to gain fresh ideas and stimulus to strengthen the launch strategy
The Mastering Launch Excellence sessions will help give you a practical, hands-on understanding of the concept of launch excellence and the application of expert processes, giving you the confidence to go forward and launch your brand successfully.
What does the training include?
Session 1 – 1st March, 9am – 11am
What is critical for launch success?
Assessment of the future launch landscape
Definition of 'Launch Excellence' using industry award winning examples
Examination of the 10 organisational launch capabilities needed to be successful
Overview of the launch leader role and how to build a strong cross-functional launch team
The key ingredients of a winning launch plan
Session 2 – 3rd March, 9am – 11am
Building for a successful launch and beyond
Key stages of launch planning and priorities stage by stage
How to manage risk and uncertainty and launch pitfalls pre and post launch
Key performance indicators to manage launch performance
Assessing launch readiness and optimising early launch uptake
Workshop style: group-work and discussion based with case-study examples and a real-world focus to help apply learning and build practical skills
Additionally, for in "in-house" workshops we will work specifically on the brand in question to work through the development of a bespoke launch plan
What are the learning outcomes?
Participants will take away:
An understanding of the major elements and principles of Launch Excellence in the context of best practice case studies and industry research/trends
The ability to identify the critical elements of creating a launch plan at different phases of a launch and to recognise the priorities and potential pitfalls at each phase
The capability to consider the leadership skills and qualities for working with and leading a local cross-functional launch team
A practical understanding of how to define KPIs for pre-launch readiness and post launch success.
Uptake Strategies – experts in Launch Excellence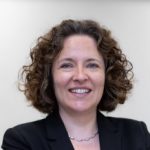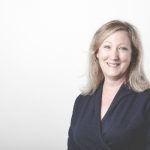 Uptake Strategies is a specialist healthcare marketing consultancy offering award-winning, industry leading planning, capability and launch expertise to global healthcare companies and teams.  Having worked on +150 launches globally over the last 15 years in a broad range of specialities and disease areas, Uptake Strategies are uniquely placed to share their insight and experience to strengthen your next launch.