*New training course*
About the workshop
This workshop, which is delivered across two sessions on Zoom, was developed to enable anyone who works with a creative agency to increase productivity, ensure their fees are spent wisely and ultimately produce more effective material.
The workshop is divided into two broad areas.  Firstly, it covers the benefits of true partnership and what makes a strong one.  And secondly it offers very practical advice on how to work with an agency throughout all the key stages of campaign development.
Contents
Session 1 (2 hours) – Thursday April 22nd – 10.00-12.00
– What makes a good client/agency relationship. The characteristics and benefits of a partnership versus a supplier-based relationship.
– Working with the agency day-to-day.  (Planning when working to tight timetables.  The process for feedback.  The roles of the agency team.)
– Briefing the agency.  (What makes a good brief including a potential structure. How much information.  How you can inspire the agency.)
Session 2 (2 hours) – Friday April 23rd – 10.00-12.00
– Creative presentations.  (The dynamics involved and how to respond.  How to assess work and give constructive feedback.)
– Through the production process.  (How agencies select and work with external suppliers.  How to work with the agency during the production process.)
– Addressing conflicts and performance issues.  (How to diagnose them and address them constructively.  How to run an agency appraisal.)
– Remuneration.  How to reach remuneration agreements that both sides are happy with.
About the trainer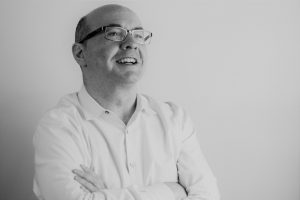 Paul Phillips worked in agencies for over 25 years and founded and ran VCCP Health.  He's worked with many clients including GSK, Roche, Astellas, MSD, Teva, Allergan, Leo Pharma, P&G, Levi's, Dept of Health and Nestle.  This course is based on his learnings from relationships that have clicked (and those that haven't).
Event details