This course is will be delivered online via Zoom over three consecutive days. Each session will take place from 10.30am – 1pm and will include a mix of presentations and practical exercises.
About the trainer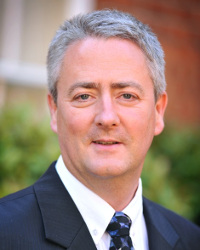 Jonathan Dancer is a healthcare strategy consultant who has worked in the Pharmaceutical Industry for 30 years. He has an MBA from Warwick University Business School and is a registered Pharmacist. He has worked for many prestigious companies throughout his career including Novo Nordisk Pharmaceuticals (Marketing Director), Wellcome UK (General Marketing Manager) and PMSI (Principal Consultant).
Jonathan went on to establish Redbow Consulting Group in 2013. He is a respected judge in many industry competitions and he specialises in consulting, primarily in strategy, marketing and organisational change.
Course preparation
You will be requested to complete the following prior to attending this course:
Review the dedicated Case Study in preparation for the first session.
Short questionnaire on involvement with marketing
Materials will be provided to booked attendees via email prior to course commencement.
If you're a non-member, please register for a free membership to book –