To attend the webinar you must have registered with the PM Society, you can do this here
Then RSVP to the webinar below
No more than 6 hours before the webinar you will be sent an e-mail and calendar invite with the link for the event.
This webinar is the last of the Digital Interest Group's 4 at 4 digital marketing series. This session will uncover the roadmap for emerging channels in pharma, with a deep dive into real-life case studies.
Chatbots have been hyped as "the next big thing" in healthcare communications but is it a fad or are they here to stay? Earthware's Chris Finch will explain what a chatbot is, how they work, and why their use has exploded over the last few years with some interesting stats from pharma, whilst Norgine's Kym Jacks-Bryant will share her experience of launching a chatbot for patients, including why they first considered this technology, and how they navigated the project through the world of pharma compliance.
Insights from Syneos Health and Edwards Lifesciences on their award-winning HARPOON System: Can you Feel the Beat? Digital engagement experience, that leveraged a new technology to showcase an innovative procedure in mitral valve repair. The HARPOON System is a revolutionary procedure that challenges surgeons to explore an exciting way of performing mitral valve repair. With the HARPOON System: Can you Feel the Beat? experience, the team created a first-of-a-kind, touchless, interactive experience combining mid-air haptics and hand-tracking. Custom-haptics and hand-tracking created a beating heart in one hand and simulated key procedure steps in the other, helping surgeons to understand the procedure as well as connecting to the physical life-like experience of the HARPOON System. The team leveraged a technology that harmonised this relationship perfectly introducing early adopter surgeons to the HARPOON System.
Register below for free!
Speakers
Paul Dixey, Webinar chair
A pharma and healthcare marketing, communications and digital professional with extensive experience in both the strategic development and tactical delivery of multi-channel strategies that creatively and compliantly integrate online and offline channels to deliver business results. Paul provides consultancy, interim and training services and is currently Multi-Channel Lead at Novartis.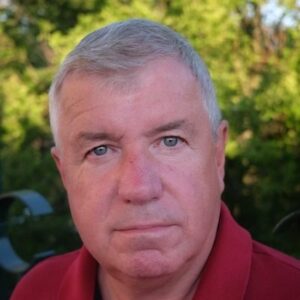 Elliot Antrobus-Holder  
Experienced leader of digital transformation having led successful programmes across complex multi-national organisations in Pharmaceuticals (GSK), Travel (TUI) and Banking (Barclays). Elliot is currently Global Head of Omni-Channel at Gilead Sciences.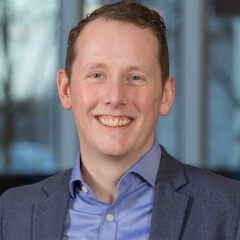 Angel Ballester – Creative Technology Lead
Angel holds a Degree in Graphic Design and a Master's Degree in Digital Communication.
He started his career in Madrid at Jones Lang LaSalle, before going on to work as a freelance multidisciplinary designer in Madrid and London, collaborating with companies like BNP Paribas, Energizer, ASDA, Universal, Coca-Cola and Sky.
Angel currently works for Syneos Health as Creative Technology Lead. Creating award-winning events and experiences. His commercial and entertainment background makes him approach medical and pharma projects with a different perspective. As a multidisciplinary designer with expertise in events and user experience, he directs all aspects of projects from creative concepting to event deployment and production.
Projects led by Angel won Gold – best use of new technology at the PM Society Digital Awards in 2019 and 2020, Gold – Innovation Award at the PM Society Awards 2021 and Gold – Events and exhibitions at the PM Society Awards 2021.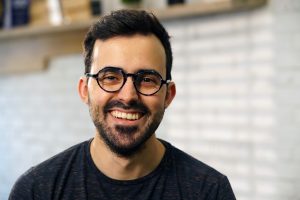 Chris Finch
Chris is the Managing Director of earthware, an award winning, digital creative agency specialising in healthcare. Having worked both client and agency side, Chris understands the challenges faced by pharma professionals who want to break new ground. He loves to help his clients innovate, and is passionate about solving real-world healthcare problems through technology.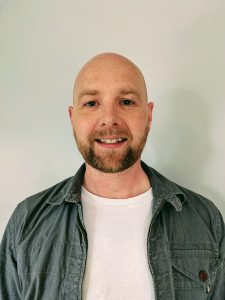 Kym Jacks-Bryant
Kym Jacks-Bryant is currently the Head of the Digital Centre of Excellence for Norgine and loves inspiring people to push boundaries and innovate. During her career in pharmaceutical marketing, she has used a love for technology and exploration to make sure that patients get the treatment and support they deserve. She currently oversees the delivery of digital projects in Europe, Australia and New Zealand and develops Global digital initiatives.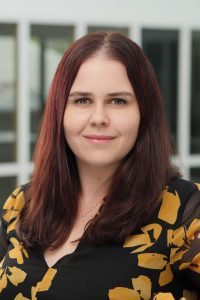 Victoria Morton
Victoria holds a Life Sciences BSc Degree Hons and studied at Imperial College London for her Master's in Public Health. With over 6 years healthcare communications experience, she has delivered a number of global HCP and patient campaigns across a range of therapy areas, from rare diseases such as Haemophilia and Crohn's disease to Oncology and HIV. Victoria is a published author in the European Journal of Clinical Nutrition and also published the report titled 'Living with Crohn's disease: a patient perspective'. Currently, Victoria works within the Advertising client services team at Syneos Health and was account lead on projects winning Gold for Best Use of New and Emerging Technology at the PM Society Digital Awards in 2019 and 2020, the Innovation Award at the PM Society Awards 2021 and the Events and Exhibitions at the PM Society Awards 2021.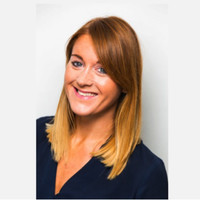 David Naylor
David Naylor works at Edwards LifeSciences (EU HQ, Nyon Switzerland) a Medical Technology company specialising in structural heart disease. David is the marketing product manager for HARPOON Beating Heart Mitral Valve Repair system.
After obtaining a degree in Science at Queensland University of Technology in Australia, David left the country to live in the UK – working for several years on the NHS frontline. Deciding to pursue greater insight and leverage into some of the technologies being introduced into the NHS, David studied an advanced Diploma in Marketing at the Chartered Institute of Marketing (CIM).
Edwards Lifesciences, are an innovative company bringing many first to markets, and HARPOON is one of those new technologies that will improve patient treatment, and their respective quality of life.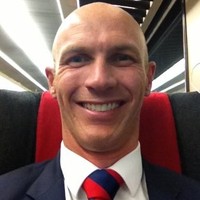 Agenda
4:00 pm

Welcome and Introduction

Paul Dixey, Multichannel lead, Novartis UK (Chair)

4:05 pm

The roadmap for emerging channels in pharma

Elliot Antrobus-Holder, Global Head of Omni-Channel, Gilead Sciences

4:15 pm

Enhancing engagement through ChatBots

Chris Finch, MD Earthware with Norgine and Teva clients

4:50 pm

Award-Winning technology

Victoria Morton, Syneos Health with Edwards Lifesciences

5:15 pm

Q&A and Discussion

Paul Dixey, Multichannel lead, Novartis (Chair)
Event details