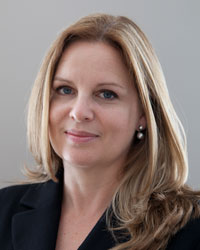 It's a strange time for us all as we adjust to remote working, not just when we want to, but all the time. The teams I work with are finding things take longer, videoconferencing is more tiring than being in the office and clients are delaying projects and moving the goalposts so there is a lot of uncertainty.
So, when you see that an awards event is open for entries, how do you feel? It's natural to think, this is not a priority right now.
But here are my 6 reasons why this year, of all years, you should enter awards:
Awards highlight and celebrate best practice in our industry. It's important for so many reasons that we continue to show what amazing work we do as an industry; work that benefits healthcare professionals and ultimately patients.
Your agency or company did some fantastic work over 2019/2020 and it should be recognised. Think of the PR opportunities that will come with a win. You will need these when business returns to some kind of normality and a trophy or two might help gain new clients.
Whether awards ceremonies take place as planned or are delayed this year, you will certainly want to celebrate again when it's possible to do so. If you don't enter, you won't be a finalist or potential winner!
Winning awards gives a morale boost to your team and reaffirms the purpose of their work. Knowing they have worked on an award-winning project is a positive experience and a great motivator.
Some of the awards events that you might enter are run by not for profit organisations like the PM Society which does good work for our industry and needs your support. The PM Society is run predominantly by volunteers who are giving up their time even now to keep things running.
We are all experiencing the impact of events being cancelled; medical congresses, advisory boards and other face to face meetings. Give a thought to the events industry, which includes the production companies and awards venues. They will need support to get back on their feet when events are possible again. So entering awards will help get business back to normal!
So, if you were thinking about giving this year's industry awards a miss, please think again. Submit a couple of entries and celebrate with the rest of us when this period of lockdown and isolation is over.
To find out more about our Awards, please contact Lorna Milner
By Rachel Farrow – Digital Awards Lead (for 11 years)