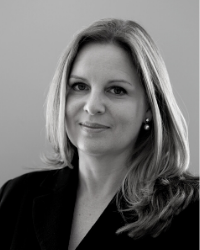 The PM Society Awards has been running for 38 years and the Digital Awards for 15 years, both now events in the pharma marketing and healthcare agency calendar that showcase the best creative communications work our industry has to offer and an opportunity for networking and celebration.
Here are 5 reasons why you should enter one or both of our awards this year:
Both awards highlight and celebrate quality and best practice in all creative healthcare communications, allowing pharma companies and agencies to benchmark their own work against that of other companies.
While there are many healthcare awards worldwide celebrating creative work, marketing communications and digital impact, if you work in pharma marketing these are the awards specifically aimed at you.
The PM Society Awards attracts around 1000 people to the annual event in London, the PM Society Digital Awards over 500. There is engagement from many others through judging and on social media. Think of the exposure your company is getting, let alone the opportunities that will come with a win – one of the best ways to show the quality of what you do to prospective clients.
The two-stage judging process is rigorous and you can be sure that the best work will win. We recruit more than 80 judges from the industry and follow a strict process. We also gather feedback each year from entrants, sponsors and judges to ensure we improve year on year.
The PM Society is a not for profit organisation doing good work for our industry and needs your support. Each year we put some of the profits back into providing free careers events and supporting our charity. So, entering one of the PM Society's awards means giving back.
Whether you are a seasoned awards supporter or are considering entering for the first time, take a look at the categories of our next awards event and get started on your entries. See you at the JW Marriott Grosvenor House Hotel in March 2024 and The Brewery in September 2024.
Many thanks
Rachel Farrow, Director