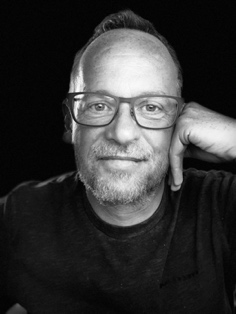 Creative & Digital Director at IMC at integrated medhealth communication
I recently proposed a new creative route to a client, which showcased the end benefit of using their product – bringing couples closer together. The rich vein of 'smoochy' imagery was going down well, showcasing couples 'getting it on' in various scenarios… until we got to a same sex couple kissing at the breakfast table.
As a very experienced Creative Director, I knew very well that this would provoke a reaction. I wanted to challenge and disrupt their expectations and the positioning around their brand; otherwise, I would not be doing my job properly. The response was 'we love it, but we can't go there'.
One point of view was that showing this style of imagery would create unnecessary noise, distracting the audience away from the brand message. Really?
When I reflected after the presentation I thought: are there any Lesbian, Gay, Bisexual, Transgender and Queer+ (LGBTQ+) images currently in healthcare communications (comms), which are distracting audiences away from their brand message?
A top-line search, using Google, suggested there have been a few consumer health campaigns in the mainstream media that include LBGTQ+ people. For example, GSK last summer with their Sensodyne campaign. (click on the image below for full story)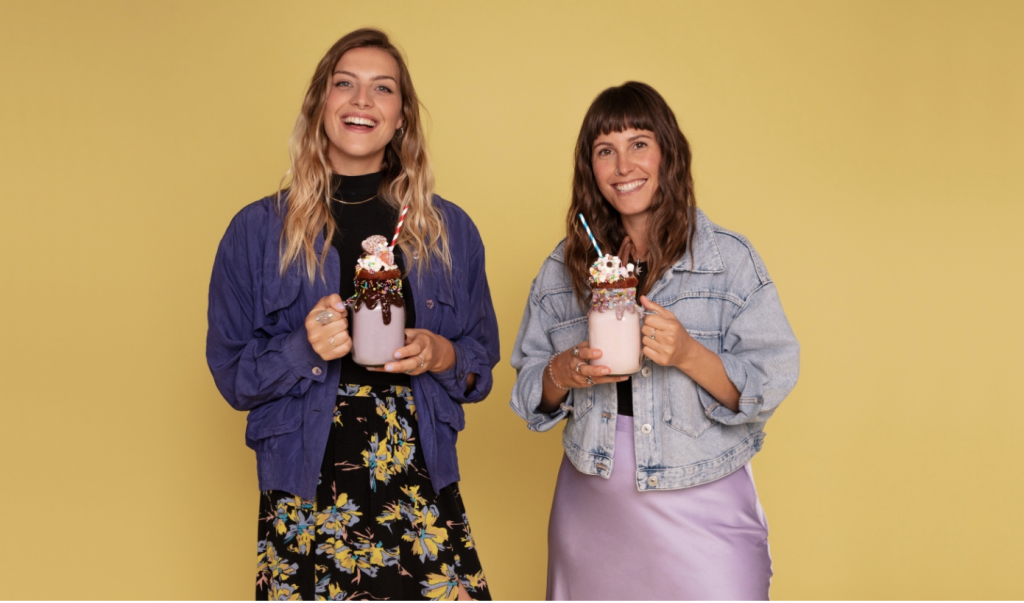 However, in communications for healthcare professionals (HCPs), there don't seem to be any images from the LGBTQ+ community, never mind images that represent the diversity of that community. Which leads me to ask, 'do LGBTQ+ people get ill?' or have I inadvertently stubbled on 'a cure for all diseases – the world's best kept secret by the LGBTQ+ community?'
As one of four boys from same sex parents (and obviously an ounce of common sense), I know this clearly isn't the case; and in an era where this is backed by research − with more than 45% of consumers under the age of 34 years saying they're more likely to do repeat business with an LGBT+-friendly company − then isn't this something we should consider?
In healthcare comms, unfortunately, we still seem to have a tokenistic, tick-box approach to the diversity of imagery we use, which begs the question, has our industry learnt anything about patient diversity in the real world?
The inclusion of LGBTQ+ narratives is possibly the next frontier for our healthcare comms marketing teams, now that racial diversity appears to have a foot hold (that's clearly for another article). As you know, people respond to images and portrayals that look like them; so, with that being an important element to help engage with audiences, why are there no LGBTQ+ images in our comms?
The last 30 years has seen the advertising world try to catch up with the rest of society in terms of its portrayal of modern relationships. Over the years where the 'gay box' has been ticked (it's normally two white, conventionally attractive men that are featured), examples of these safe nods to same-sex love stories are numerous, with brands including Lloyd's Bank, O2 and McCain all getting in on the act.
These adverts aren't terrible, the sentiment behind them is to portray the love stories of everyone, but ultimately, it's become a relatively safe approach by advertisers to normalise cisgender, gay, able, white men. Even when they are featured, its often just one same-sex story among a plethora of straight ones, adding an air of tokenism.

Actually, what's wrong with being tokenistic?
To some extent, nothing really. Change is nearly always gradual and, in healthcare comms, we actually do need to start somewhere.
Heteronormativity in the consumer media is displayed as cultural bias and generally treats gender as binary – it certainly does assume that a relationship would be between a man and a woman. However, the wider pressures around gender also presume that men are masculine and women are feminine, rather than a spectrum of gender identities akin to the realities of everyday life.
Similarly, there really doesn't seem to be much diversity in how the mainstream media portray same sex relationships – it still tends to feel a little unrealistic – two handsome men or two beautiful women, with fabulous lifestyles.
But haven't unrealistic scenarios been a familiar story with patient representation in healthcare comms for years, regardless of sexual orientation?
I appreciate a lot has changed in healthcare comms over time but, unfortunately, we still create a world of 'ideal' scenarios when representing outcomes: perfect couples walking hand in hand on beaches, and happy, smiling patients, blond and blue eyed and unrealistically good looking.
Insight and data have played a large part in change around this, the reality of life is not like that. In an industry where everyone talks about 'patient centricity' it should only be fair to use a representation of the diversity of the LGBTQ+ people that sit in front of HCPs, and/or a fair representation of the spectrum of different gendered identities that present to HCPs, regardless of the sexuality of those patients.
Interestingly, as millennials continue to challenge the binary narrative, brands will need to understand these multi-dimensional conversations about gender and sexuality. While the LGBTQ+ community continue to be underrepresented in much of the mainstream media, it would appear they aren't currently represented at all in healthcare comms. I would argue that young audiences, who are of course worth more in the long run (as they get old and suffer the perils of disease), are actually very pro LGBTQ+.
A recent and very interesting qualitative and quantitative piece of research by Ogilvy Pride was conducted with 18- to 25-year olds across the UK, wanting to gain insight into their understanding of gender and LGBTQ+ issues. The study covered their attitudes toward gender identity and diversity, and their reflection in the media, and included interviews with experts in the field. The study revealed three key findings:
1. Discrimination of those with non-binary gender identities or transgender identities starts with feminine qualities having less value in our society (than masculine qualities) This is played out with a general acceptance of genderqueer people with an androgynous presentation, but a strong aversion to genderqueer with a more feminine presentation.
2. Young consumers are rejecting norms, but craving normality 18- to 25-year olds do not want to be put in boxes, they reject labels and hence are very open to questioning the current norms of gender and sexuality, they generally accept that there is a gender spectrum and are very encouraging of a more gender-neutral society.
3. TV, media and advertising plays a critical role in educating and driving social acceptance of LGBTQ+ people, which young consumers want to see Although LGBTQ+ people are still underrepresented in much of the mainstream media, things are changing. Television has started to offer primetime audiences the chance to 'get to know' lesbian and gay characters in drama; however, trans characters are still often reduced to clichés.
What does this mean for brands?
Be aware of the sexuality and gendered narrative you script for your brand's communication, to understand the impact of the brand on society.
Normalise genderqueer and same sex relationships by being inclusive and representative.
With more than 45% of consumers under the age of 34 saying they're more likely to do repeat business with an LGBTQ+ friendly company, now is the time to embrace the new 'no normal'.
As the late MP Jo Cox said, 'we are far more united and have far more in common with each other than things that divide us'.
Cadbury's did this recently, by releasing an LGBTQ+ inclusive advert, picturing two men kissing over a Cadbury Creme Egg.
Their new 'Golden Goobilee' egg celebrates 50 years of the chocolate egg and the advert – released last week – is an interesting nod to the various ways people eat theirs. What is also interesting to see is the diversity of the featured egg gobblers. From the egg dipping girl who is disabled to the gay couple sharing an egg: 'Sharers? Yeah, we are down with that!'. This is a beautifully crafted example of inclusion. Just ordinary members of the Cadbury Créme Egg eating community, no matter who you are and not a tick box insight.
So, with healthcare brands claiming to be patient centric, now is the time to start seeing this reflected in the healthcare media and patient stories, to be inclusive and diverse across all LGBTQ+ and gender narratives.
Author: Andrew Short. Creative and Digital Director – imc UK, imc North America and Pulsar
#imc #healthcare #healthcarecomms #pharma #healthcareadvertising