Our interview series on what has changed in the world of patient engagement over the last decade, and what changes the next ten years may bring begins with Allison Morgan, Managing Director at Metis Clinical, who offers her views as a professional in drug development.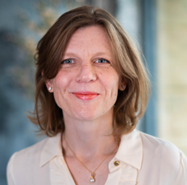 Allison Morgan is Managing Director at Metis Clinical a consultancy group that supports the drug development process through the creation and execution of clinical and regulatory strategies, with particular expertise in rare and paediatric diseases.
Allison champions patient engagement throughout the drug development pathway, including in the creation and validation of novel outcome measures.
Key takeaways:
Selecting the correct study outcome measures is vital to show how well a drug works and how much value it could add. Regulators are asking for methods to determine the domains relevant for patients and to corroborate minimally important differences in treatment, which has resulted in increased patient engagement in developing new clinical outcome measures.
To ensure patient engagement is representative it is important to speak to range of patients and consider bias imposed by recruitment methods. Patients are often recommended by GPs, patient groups, etc as being 'good patients to talk to', with 'good' being anything from the least affected, most affected, most articulate etc.
Understanding the patient perspective can transform a project.
In the future, global patient registries will be essential in capturing long term data on a range of outcomes that matter to patients, clinicians, regulators and payer
Q&A:
Question 1. What are the 3 biggest changes you've seen working in patient engagement over the last 10 years?
As some of the larger patient organisations have become increasingly sophisticated they can afford to be more selective with the pharmaceutical companies they engage with.

This can make it harder for pharmaceutical companies that are small or less well known to access patient organisations.

Pharmaceutical companies are increasingly consulting patients for key aspects of clinical trial protocol design.

However, this is still not routine and often an afterthought. Pharmaceutical companies rarely have policies regarding prospective patient engagement in protocol design.

There is acknowledgement by regulators of the importance of outcome measures that are meaningful to patients and not just clinicians.

Patient reported outcomes are increasingly used to answer the 'so what?' questions from regulators and payers. If changes are seen on clinical scores, what does this actually mean to patients?
Regulators are asking for validation methods to determine the symptoms relevant for patients, how it impacts their lives and to corroborate minimally important differences to treatment. This has resulted in more collaboration between clinical teams, specialist outcomes groups and patient organisations to develop new outcomes measures relevant to specific disease areas.
Question 2. In the last decade, what do you think has been the biggest win in the field of patient engagement?
Achieving changes in policies, regulations, funding and getting rare diseases on the national agenda.
For example, organisations such as UK's Muscular Dystrophy project have made great inroads with parliamentary inquiries into rare disease access to medicines, ring fencing medicine budgets, newborn screening protocols and advising on cost benefit assessments for payer reimbursement.
Question 3. What is the biggest challenge(s) the healthcare sector still faces when it comes to patient engagement?
Stringent, artificial boundaries between patients, patient organisations and pharmaceutical companies.

This has been amplified during the pandemic, which completely took away the ability to meet people face to face and get to know each other or start up a 'coffee conversation' at a meeting. Face to face meetings are returning slowly but virtual is the new norm.

Capturing representative patient feedback; if you've met one patient, you've only met one patient and their views may or may not be those of the wider community.

To ensure patient feedback is representative it is important to speak to range of patients and carefully consider recruitment methods. Patients are often recommended by GPs or patient groups, etc as being 'good patients to talk to', with 'good' being anything from the least affected, most affected, most articulate, most experienced at interviews.. Casting the net wider (i.e. via patient organisations to all members) can often reveal more diverse views.
Use engagement as an opportunity to understand how other aspects of the healthcare infrastructure, for example lack of access to specialist physiotherapy or respiratory support, may impact the outcomes of your clinical studies. Understanding 'standard of care' often requires thinking beyond medication.
3. Selecting or developing the right outcome measures for patients, whilst convincing regulators that their guidance specified outcome measure is not fit for purpose, can be an uphill task, however regulators and payers are persuaded by robust data. Early engagement with all stakeholders and development of a real-world evidence and/or data generation plan may prove to be of vital importance
Question 4. What are you hoping will change in the next 5 years when it comes to patient engagement?
More prospective collaboration between pharmaceutical companies, patient groups, academia and government in order to achieve:
Government policies on treatment and care, prior to drugs being available and not after the fact.
Patient registries capturing data on outcomes that matter to patients (as opposed to clinicians) that can subsequently be validated as bona fide clinical outcomes for trials and reimbursement or support the relevance of more traditional measures.

Registries could also identify a 'unifying' set of symptoms for highly heterogenous diseases, meaning many more patients would have access to clinical trials, instead of a small subset. For example, a disease which leads to multiple different forms of functional disability and impact, may be unified with the unanimity of pain, swelling, or fatigue.

Scientific and quantitative validation of patient reported and clinical outcome measures within the disease population and at various levels/stages of disease.
Regulatory guidance on level of evidence required and level of benefit that would be considered meaningful for drug reimbursement.

Working collaboratively with payers, so that clinical trials can include items in advance and access to medication is not delayed by companies trying to gather additional evidence that could have been captured much earlier.

Investigations into socioeconomic burden which are either commissioned by government or patient groups, and publicly acknowledged by government..
A call to action following any inquiries or reports, so that decision makers can be held to account. A report is not helpful unless it leads to meaningful change.
Question 5. What can different sectors within patient engagement (industry, research/academia/ regulatory) learn from each other and how can they best collaborate?
Industry must abide by all applicable rules in patient engagement, but applying unnecessary rules will mean the company continually struggle to elevate the importance of key outcomes, value of benefit and level of evidence required for meaningful change for patients.
In addition, industry should provide patient groups more context regarding the regulatory and market access challenges they face and the reason why certain data must be generated in a specific way. Understanding the constraints will enable patient groups to help more effectively.
Finally, patient engagement should include both senior staff, who can champion initiatives internally, and project teams who work at the coal face; those who are actually writing the protocols, planning the operational aspects of the study, etc.
Bonus Question. Where do you go for inspiration and novel approaches in patient engagement?
For me it's all about getting the outcome measure right; if you cannot show the drug works and that the change is meaningful for patients, then the rest of it is a waste of time.
My next patient engagement project will centre mostly around clinical outcome development in a disease for which nothing has shown to be effective, mainly because the current outcomes were developed to detect gross deterioration steps, not small but important improvements. Patient groups and clinicians will be consulted as to what the minimal important change would actually look like across multiple body and cognitive systems and different disease presentations.