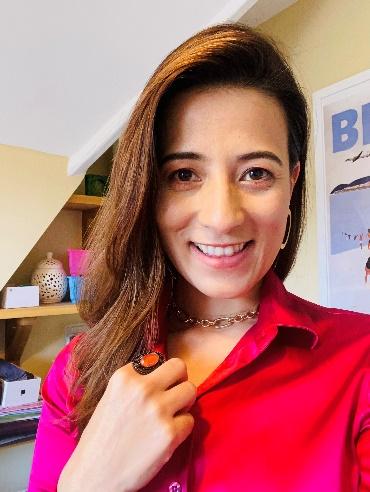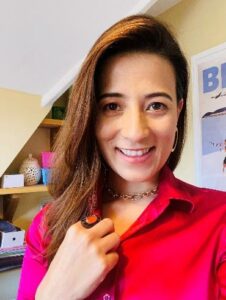 Our interview series on what has changed in the world of patient engagement over the last decade, and what changes the next ten years may bring continues with Raquel Peck, founder & director of Clarion I., who shares her views as a global patient advocate.
Raquel Peck is the founder & director of Clarion I., a patient-led, people-centred consultancy and former CEO of the World Hepatitis Alliance. Raquel is a long-serving advocate in the field of liver health and prior to founding her consulting company in 2018 (Clarion I.), she spent over 15 years advocating on behalf of people living with viral hepatitis.
As a patient herself, she helped establish and eventually became the CEO of the World Hepatitis Alliance, an international organisation composed of 300+ groups in over 90 countries. Raquel's work in the field was integral to the adoption of three World Health Organization resolutions – one of which she drafted on behalf of the government of Brazil – and now viral hepatitis features in the Sustainable Development Goals' agenda, with a clear goal of elimination by 2030.
SUMMARY:
Key takeaways:
There has been a positive shift from engaging patients in a transactional way towards meaningfully and intentionally inviting patients to actively participate in their medical journey.
We are collecting more patient experience data than ever before, which can help develop effective interventions, but there is a need for clarity and alignment around how this data is used, stored, and shared.
It is important that different sectors collaborate to better coordinate efforts, wherever possible. We need to start thinking of the healthcare ecosystem as a whole and how to build connectivity to share learnings and avoid duplication.
Q&A:
Question 1. What are the 3 biggest changes you've seen working in patient engagement over the last 10 years?
Patient-engagement roles/ structures created in industry, scientific bodies, etc

We have seen a shift from engaging patients in a tokenistic, box-ticking way towards meaningfully and intentionally inviting patients to actively participate in their medical journey. This has translated into progressive and systemic changes (patient-engagement roles and divisions being created) within organisations to enable better communication with patients & carers, and to ensure that their valuable perspectives can be considered from the outset.

Different models of working with patients

There has been progression with regards to the ways of working and co-creating together, with patient-experts being given the role of advisers, workstream leaders, steering committee members, authors in publications, etc (as opposed to being recruited for a focus group and consulted at the very last stages of a project).

Rise of patient-driven & patient experience data

As the demand for high quality patient insights increases, so does the amount of data generated by patients. We now need clarity and alignment when it comes to streamlining how one designs, collects, manages, and uses this evidence.
Question 2. In the last decade, what do you think has been the biggest win in the field of patient engagement?
I believe that for different disease areas and depending on who you are (patient, patient representative, industry, researcher, health technology appraisal committee member, etc), and where you are in the world, the biggest win would differ.
Take viral hepatitis as an example; in hepatitis C, we made huge strides when it came to patient engagement in research and especially in policy setting/delivery. Sadly, but the same is not true for hepatitis B, where engagement has been lacking, it has not been equitable and it needs a massive amount of work to ensure that the communities most affected by the disease – mostly underserved by existing health-care infrastructures – can have a voice and be partners in their care.
Question 3. What is the biggest challenge(s) the healthcare sector still faces when it comes to patient engagement?
Building a trustworthy, equitable and inclusive data ecosystem. This includes addressing concerns over data usage, governance, privacy and security. It also involves prioritizing simplicity, authenticity, and practicality – with the key being to work side-by-side with community representatives, to co-design, to co-create, to co-iterate.
To say that the health data space is a minefield is truly an understatement. However, as we ride the waves of digital transformation which were catalysed by COVID-19, but also by the healthcare professional shortages in many parts of the world, we must be agile, transparent and most importantly, we must adopt a people-centred approach.
Question 4. What are you hoping will change in the next 5 years when it comes to patient engagement?
We have moved a long way and I'm excited to see how the patient engagement movement continues to evolve. I believe that this evolution will be accompanied by a heavy focus on diversity, equity, and inclusion (DEI) in the coming years. This means we will start to see a few different changes, to name a few:
Meeting the patient where they are (and not where we want them to be), which is especially pertinent to patient engagement re: underserved minority populations.
The rise of diverse voices in patient engagement; patient experts from various backgrounds/ cultures, representing different disease areas, from outside the usual "key markets"
A broader call for humanising healthcare (a more holistic, compassionate approach that considers the patient, the caregiver and the HCP all as human beings with complex needs and circumstances)
Systemic changes within organisations (incl. local affiliates) to support DEI in patient engagement
Question 5. What can different sectors within patient engagement (industry, research/academia/ regulatory) learn from each other and how can they best collaborate?
I believe that there needs to be a shift within these sectors towards more communication and coordination of efforts, whenever possible. It's important to consider the healthcare ecosystem as a whole and how to build connectivity to share learnings and avoid duplication.
Multi-stakeholder platforms such as Patient Focused Medicines Development and Drug Information Association, as well as patient-centricity/ patient engagement conferences are a good example of efforts to address the need for more exchange within the different sectors.
Multi-stakeholder events organised by patient organisations also offer a fantastic opportunity for continuous sharing and learning.
Bonus Question. Where do you go for inspiration and novel approaches in patient engagement?
Aside from the organisations I cited above, I'd like to mention the International Experience Exchange with Patient Organisations, a dynamic, engagement platform that offers multiple touch points throughout the year for patient communities across the world, enabling the sharing of learnings and ideas.