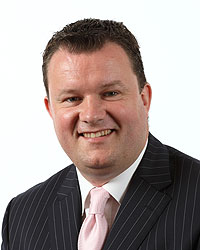 The PM Society currently runs two annual awards.
1. The PM Society Awards (incredibly in its 38th year) that take place each year at the Grosvenor House Hotel, London. This event celebrates the best creative work in advertising, marketing and creative communications.
2. The PM Society Digital Awards (now in its 15th year) that take place each year at The Brewery, Chiswell Street, London. This event celebrates everything "digital".
Each year the PM Society Board and our committee of volunteers debate what the future should look like.
As you can imagine, we discuss whether the awards should:
Be more educational
Change venue
Have different or new categories
Be judged in an alternative way
Have a smarter (or less smart!) dress code
Be merged into a single awards event
Include a celebrity host (or not!)
Be more differentiated from other awards in the healthcare space
Along with many other things…
Often, changes are made to categories, the judging is tweaked, we bring in different elements to the awards event, but largely the awards have remained consistent.
They are both also, of course, two of the largest, most popular, and prestigious awards events in the UK Pharma calendar.
As we have two awards events, it's important to differentiate and better communicate the essence and focus of each.
So, we made some decisions on both awards as we moved into 2023.
The PM Society Awards will focus wholeheartedly on "creative excellence" – the creative solution, the craft, the innovation.
The PM Society Digital Awards will continue to focus on "digital effectiveness" – the impact and effectiveness of each solution with a requirement for clearly defined metrics and outputs.
We are excited about the future of our awards and thank you for all your support.
We will share more with you as we move into 2024, but if you have any specific feedback, or wish to support the PM Society, our awards or other initiatives, do not hesitate to contact us.
Many thanks
Carwyn Jones, Director