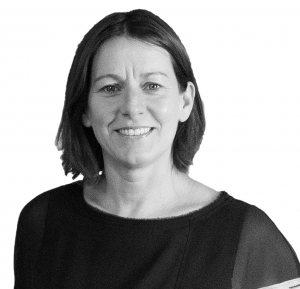 We are both proud to have always worked in the healthcare space. During the past twenty years, through our various roles in the industry we have been fortunate enough to do work that has given us both the ability to make a positive impact on people's lives.
The industry has given us both rich and varied experience across digital, marketing and communications, and being involved with the PM Society has added so much more on top! We've met so many great people along the way, it has boosted our own personal development as well as our profiles, and it has enabled us to constantly think beyond our own work environment by learning from others.
Now as PM Society Chairs, we are excited to have the opportunity to give back and support the industry that means so much to us. We hope to build on initiatives that make the most positive impact and introduce new ones that keep us relevant to the needs of our industry now and in future.
The PM Society adds value to our industry in a multitude of ways, here are a few stand out aspects that we are particularly excited about for 2020.
Collaboration
We want to explore how we can expand our diverse network and collaborate in new ways, enabling us to keep learning and sharing industry best practice in a non-competitive, supportive and synergistic way. Arranging more great speakers from across the industry, covering the most relevant topics is a priority.
Education
To recruit, maintain and challenge the best talent in our industry we must remain committed to improving our training programmes and introducing new ones to keep us relevant. Continuing to develop our graduate and interest group events is another focus for 2020 and beyond.
Mental Health
Mental health is a huge area that we know needs addressing. Both of us know what it is like to experience mental health issues and we have been lucky enough to have found support. We also know others that haven't. We want to explore new methods and initiatives that address mental health issues and support people professionally and personally.
Celebrating
And last, but definitely not least, we'll be celebrating all the great work that is done within our industry, from both a digital and creative perspective. Look out for new Digital Awards categories, the introduction of steering groups to help shape future PM Awards, and educational events linked to both Awards, all designed to make sure we stay relevant for changes in our industry.
If you like what you hear and want to get involved, please get in touch with either of us, we'd love to hear from you. Take it from a couple of people who know…you won't regret it! Let's take action together and lead by being the difference that we want to see in healthcare.
Best wishes
Caroline & Colin
Chairs, PM Society
Caroline Benson                             Colin Williams
caroline@pmsociety.org                 colin@pmsociety.org
LinkedIn                                          LinkedIn