Case Study: Colin Williams
Colin Williams
Colin Williams is the Senior Director for Digital Strategy and Capabilities at Astellas Pharma.
He is responsible for design, development and delivery of the digital strategy & capabilities for Europe, Australia and Canada.
Colin is also the Joint Chair of the PM Society.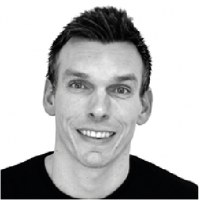 How did you enter the pharmaceutical industry?
Not by design!
When I was at school I was interested in marketing and business and I didn't really want to go to university.
I applied to join the Mars fastrack scheme and from 1000 applicants I was in the final five. I just missed out on one of the three places and so decided that maybe I should go to university.
However, My father was working at Boehringer Ingelheim at the time and saw a notice inviting applicants for an apprenticeship within the market research department with the opportunity to study for a degree while on the job.
I applied and was accepted and so spent three years learning my trade at BI and gaining a qualification.
I went to work for a market research company, Taylor Nelson, which is now part of Kantar.
After a few years, I to some time out to go travelling and when I returned to the UK, I realised that I wanted to pursue a career in healthcare.
I was at Pharmiweb (now Huuman) for 25 years, hedging up their operations and commercial teams before joining GSK and now Astellas.
Why is this business sector good for young people to get into?
It's relatively recession-proof, so it provides a great deal of stability and although healthcare seems to be a very slow-moving industry, it is in reality very dynamic. You are always learning.
Of course, if you prove yourself, it can pay well!
How could things be improved for young people entering pharma?
More information about the size of the industry and the various opportunities beyond R&D and sales and marketing.
Best things about pharma
The community! The industry is full of interesting, bright people and you are always learning something new, whether it's in science, marketing or the use of digital.
Worst things about the sector?
The challenge of trying to innovate and move at a pace within a highly regulated environment to make an impact for healthcare professionals and patients.
What would your advice be to your colleagues just embarking on their career within the pharma industry?
Seek out a wide pool of people in the industry with experience in the roiles you aspire to, and learn from them!